My Role
Interaction design and art direction.
About the project
Created for Mississauga's Smart City initiative, Critter Sauga is an interactive AR-enabled installation featuring life-sized, abstract sculptures of wild animals and plants in Mississauga, constructed out of waste and recyclables.
Jubilee Garden is transformed into a spectacle of magic and fairy tale-like storytelling, inspiring a greater appreciation of nature by promoting conservation efforts among youth and the community.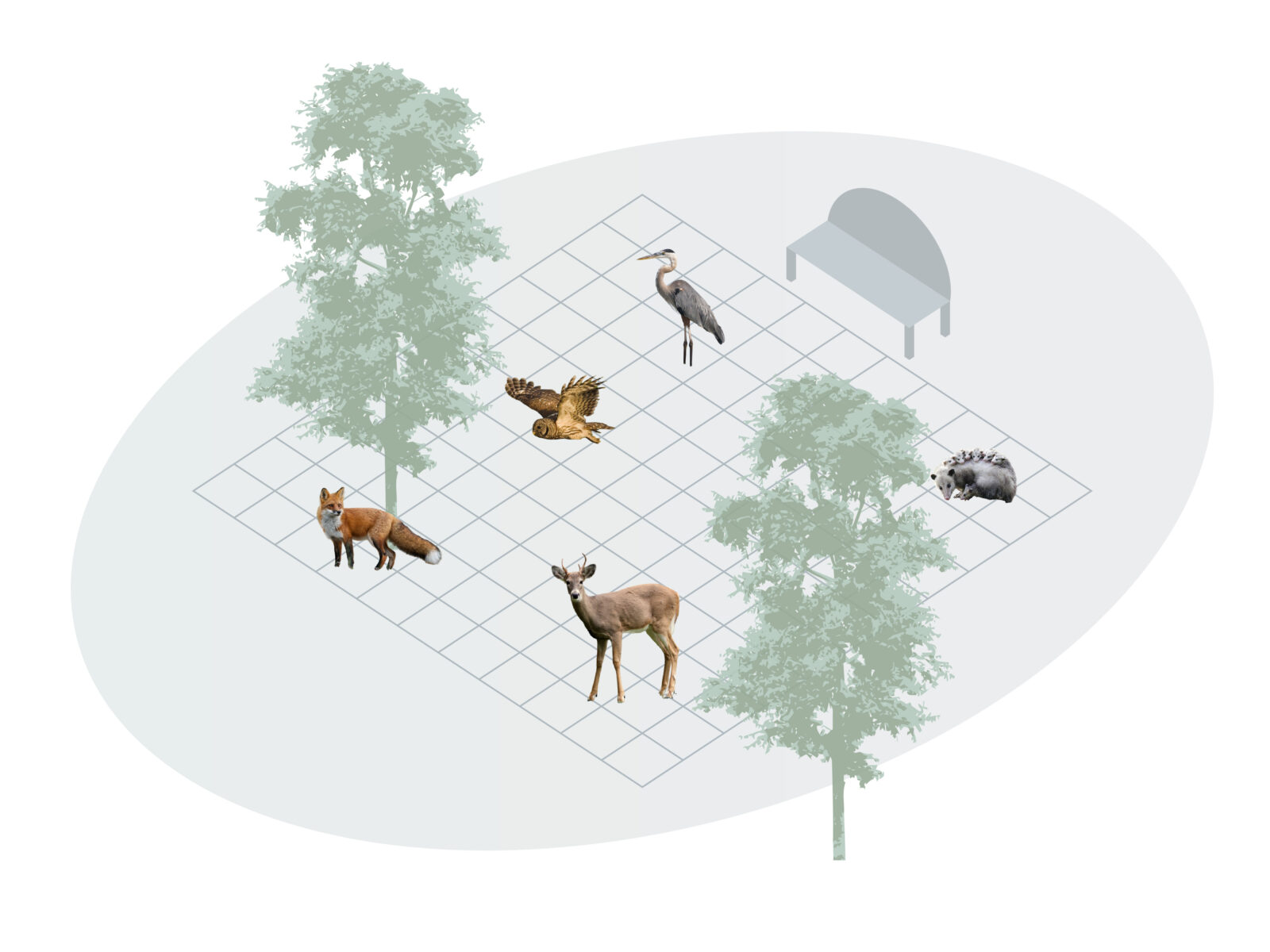 User Interaction
Critter Sauga presents itself as a small, charming public minigame where guests are initially drawn in by fascination of the various colourful sculptures dispersed throughout Jubilee Garden.
Using provided devices, users are invited to take part in a story narrated by our fellow narrator, the Opossum. Progressing through the story, the user draws a symbolic shield to protect the animals and reveal a scene that transforms the present into the future in AR, in which the digital animated wildlife appear in their natural habitats free of litter and waste. Viewers are shown that they are empowered to make a change in their community.
Visual Design
The art of Critter Sauga presents a developed original style, which is reminiscent of illustration styles found in children's books, cartoons, and stop-motion films. The style of the physical models is inspired by children's papier mache projects, evoking a feeling of friendliness, familiarity, and nostalgia while inspiring the audience to approach each individual handmade sculpture in closer observation.
Outcomes
Critter Sauga was publicly exhibited in April 2019, at Jubilee Garden in Mississauga. It successfully engaged and captured the hearts of many who pledged to protect Mississauga's wildlife from plastic waste.
In addition to promoting conservation efforts, Critter Sauga has also accomplished being able to promote physical activity and community engagement in Mississauga. The project is dedicated to engaging youth and fosters the conversation combining art, tech, and sustainability, in hope of a greener future.