My Role
Branding, UX / UI Design for both the product website and app.
About the Project
Staying connected by maintaining meaningful relationships and acquiring information that supports daily activities are leading determinants of quality-of-life and health for older adults. Common online communication channels are often too complicated for some users, especially those who have not used computer technology before. FamliNet is a Canadian startup company that provides powerful, easy to use caregiving tools and a secure messaging platform.
Branding
I completely redesigned FamliNet's branding and marketing materials for clarity and consistency.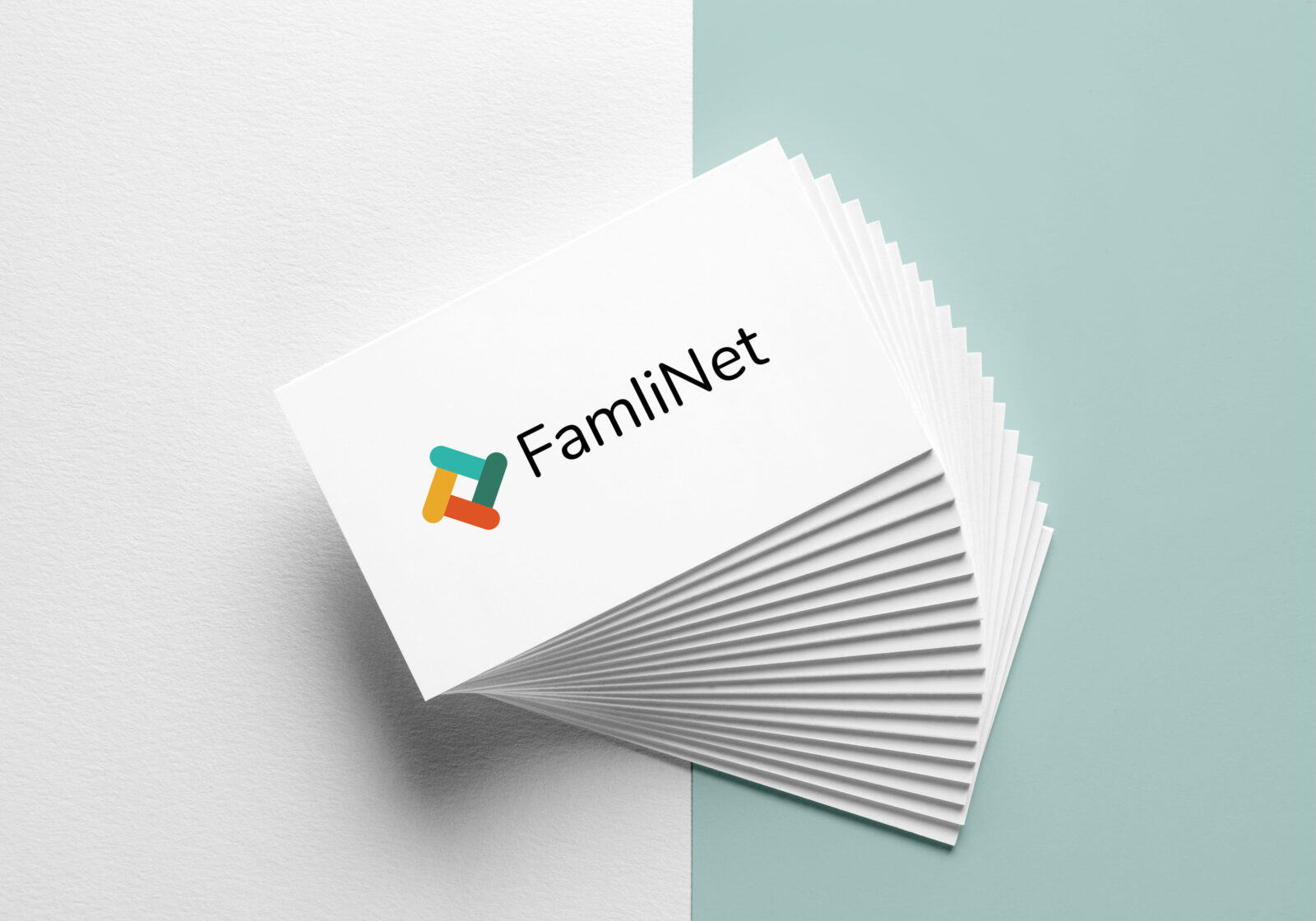 Motion Graphics & Illustrations
Style Guide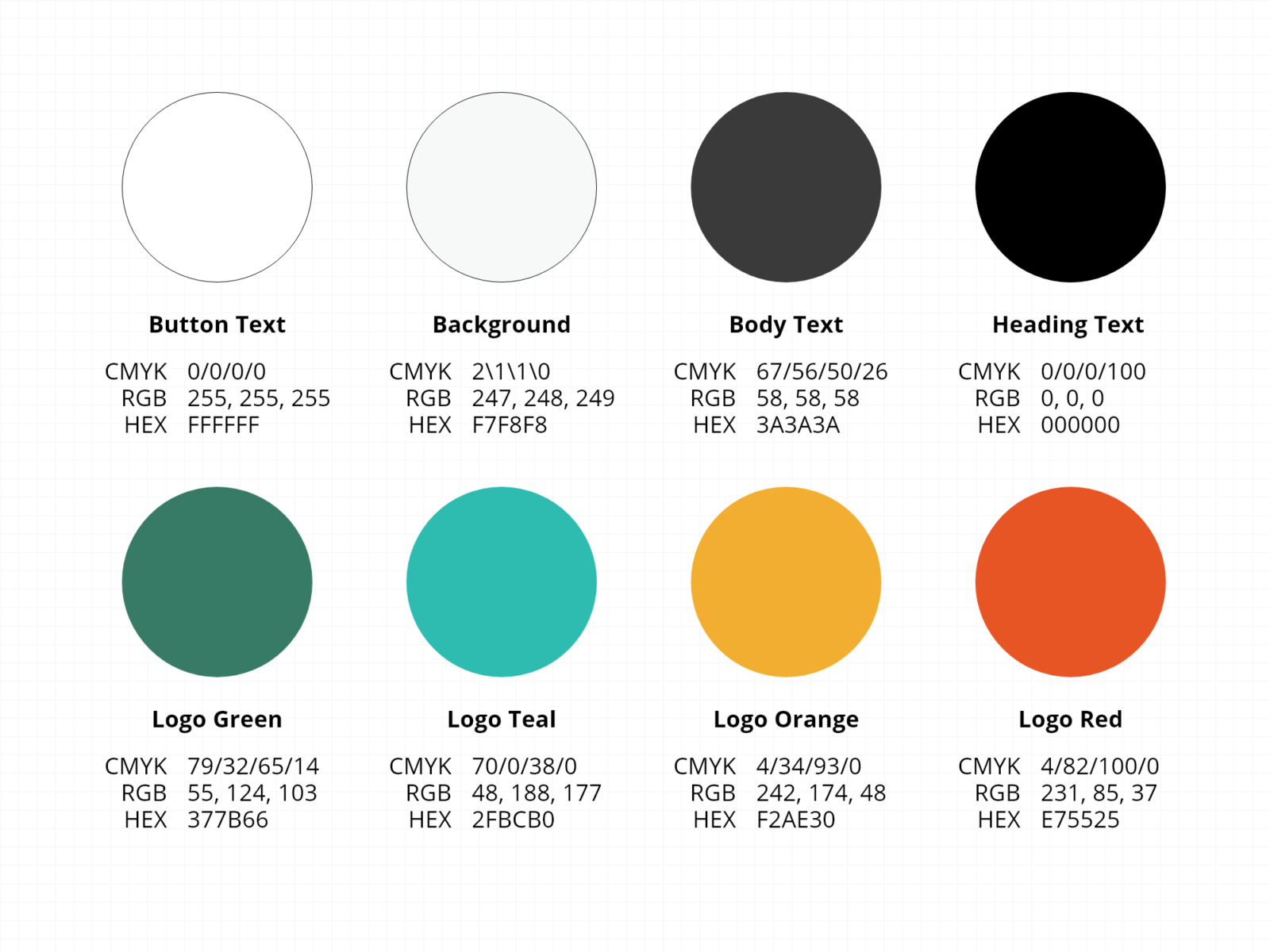 Website UX / UI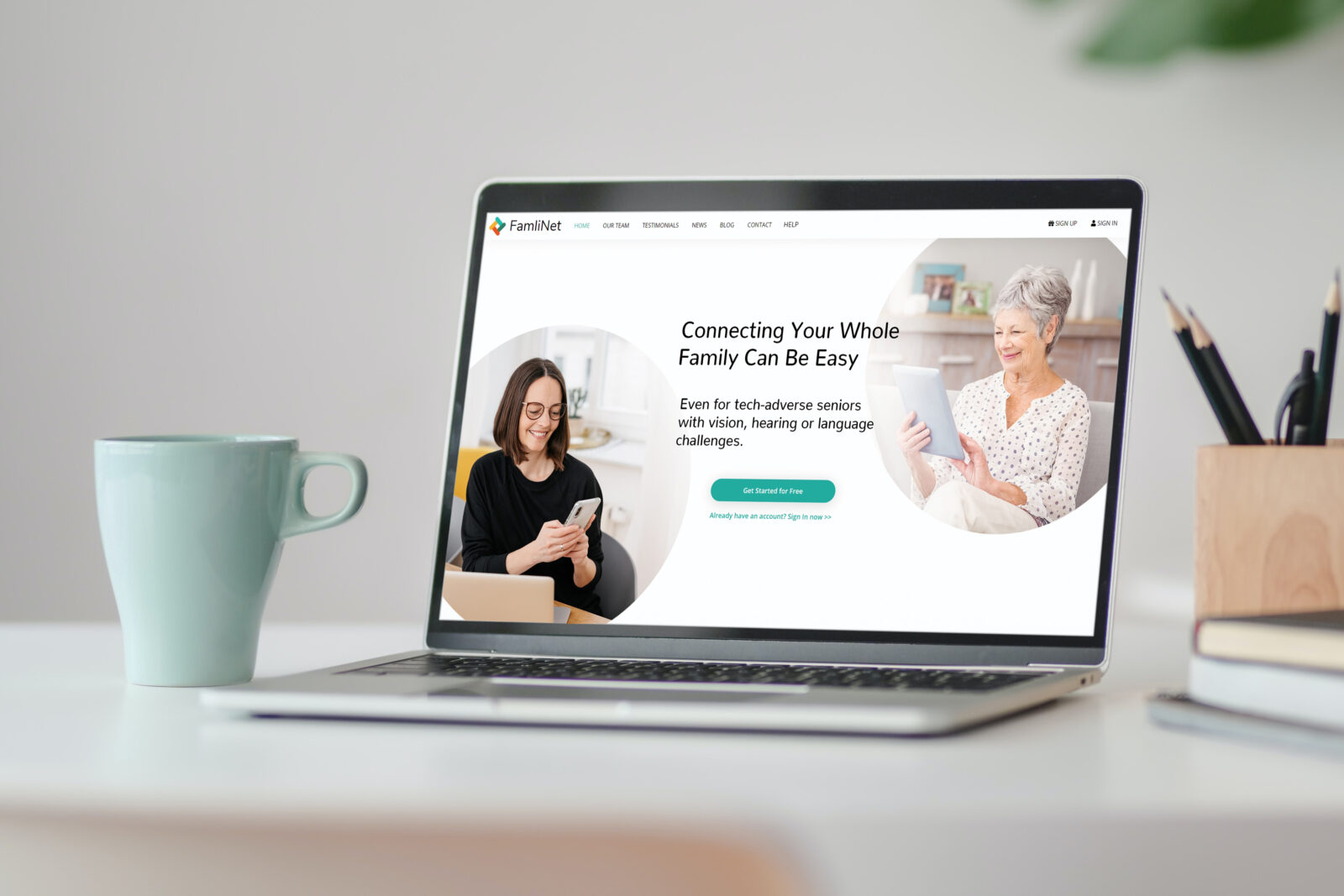 I completely redesigned and re-developed FamliNet's product website in WordPress, performing user testing throughout the process. Later on, I integrated Google Analytics and SEO. This led to more visitors to the website, and decreased the bounce rate.
I began with iterations of skeletons, wireframes and mockups for the landing page. Then, I created a sitemap and onboarding flow for the team to better understand the structure of the website.
Sitemap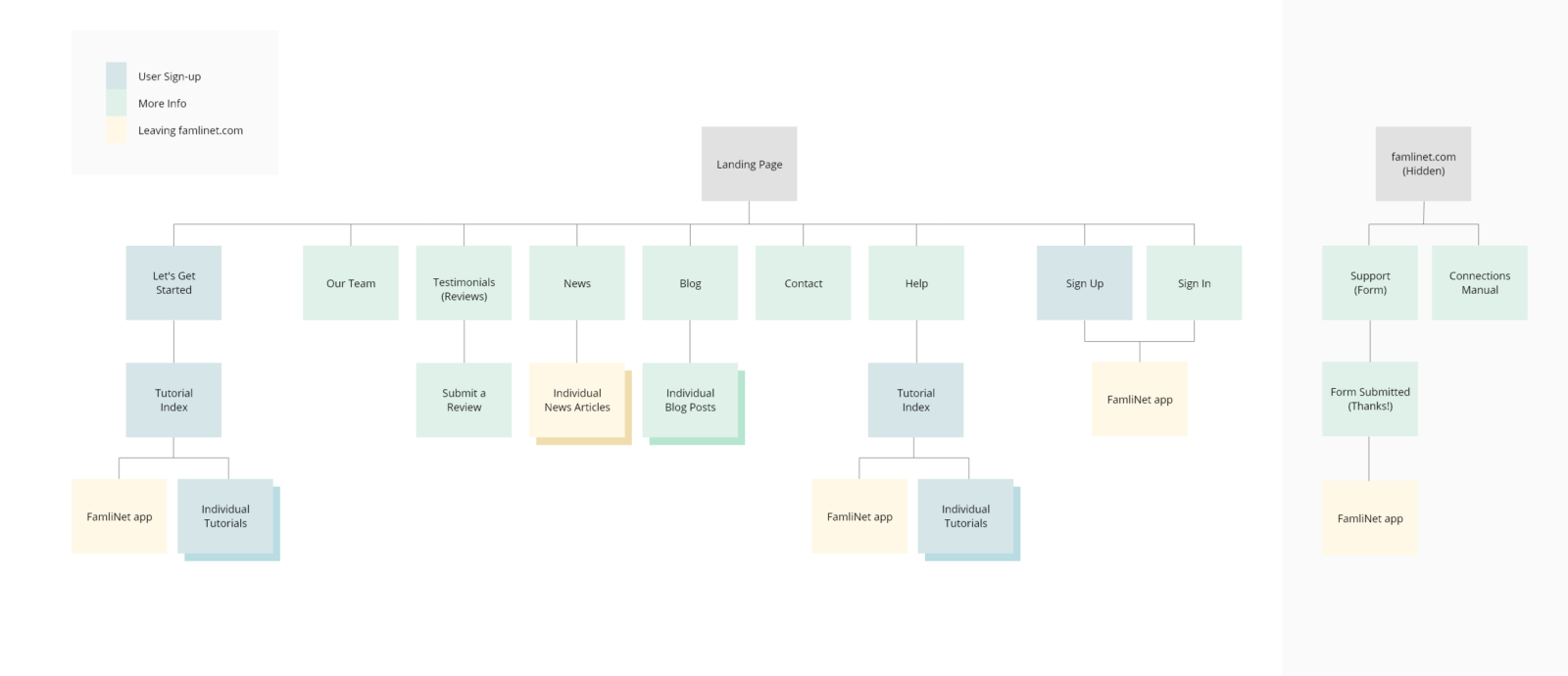 User Onboarding Path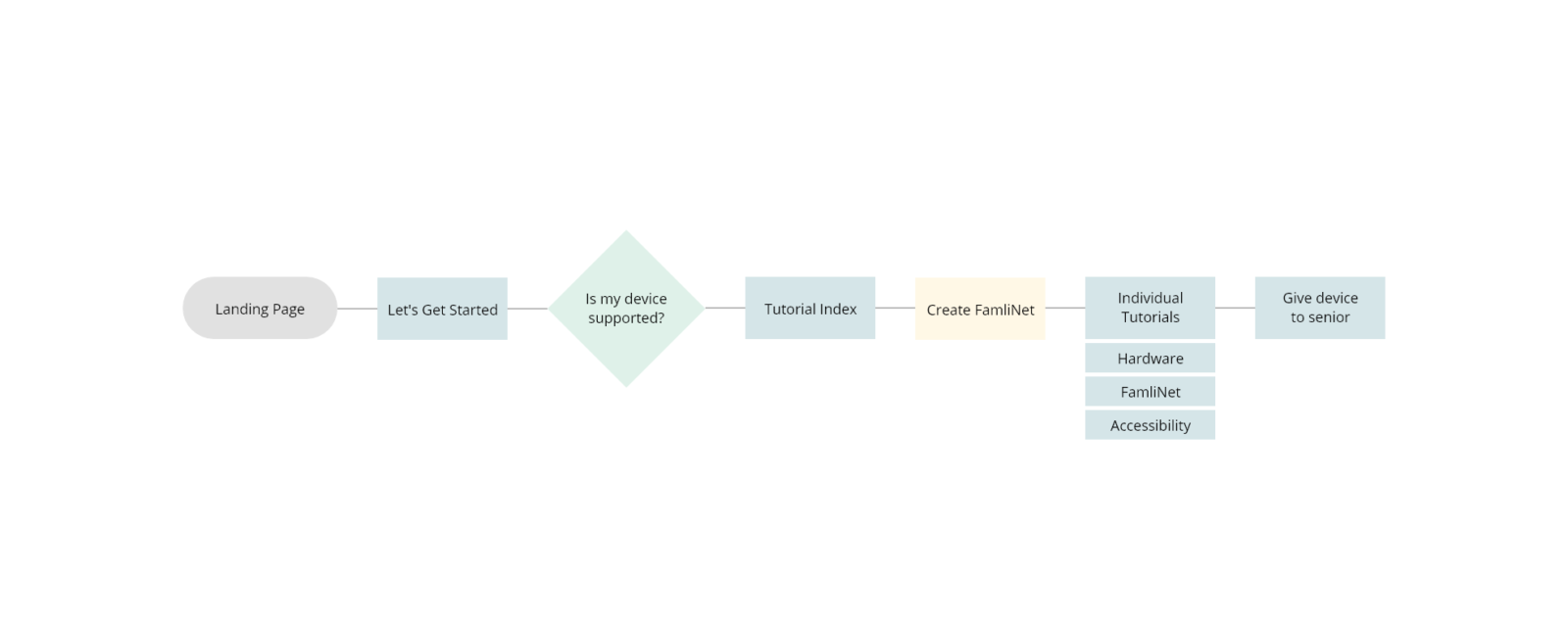 Webapp UX / UI
Over a period of two years, I collected observations and users' responses to the app, and wireframed solutions. User testing sessions with seniors revealed specific insights around certain functions of the app, such and sending and playing back video messages.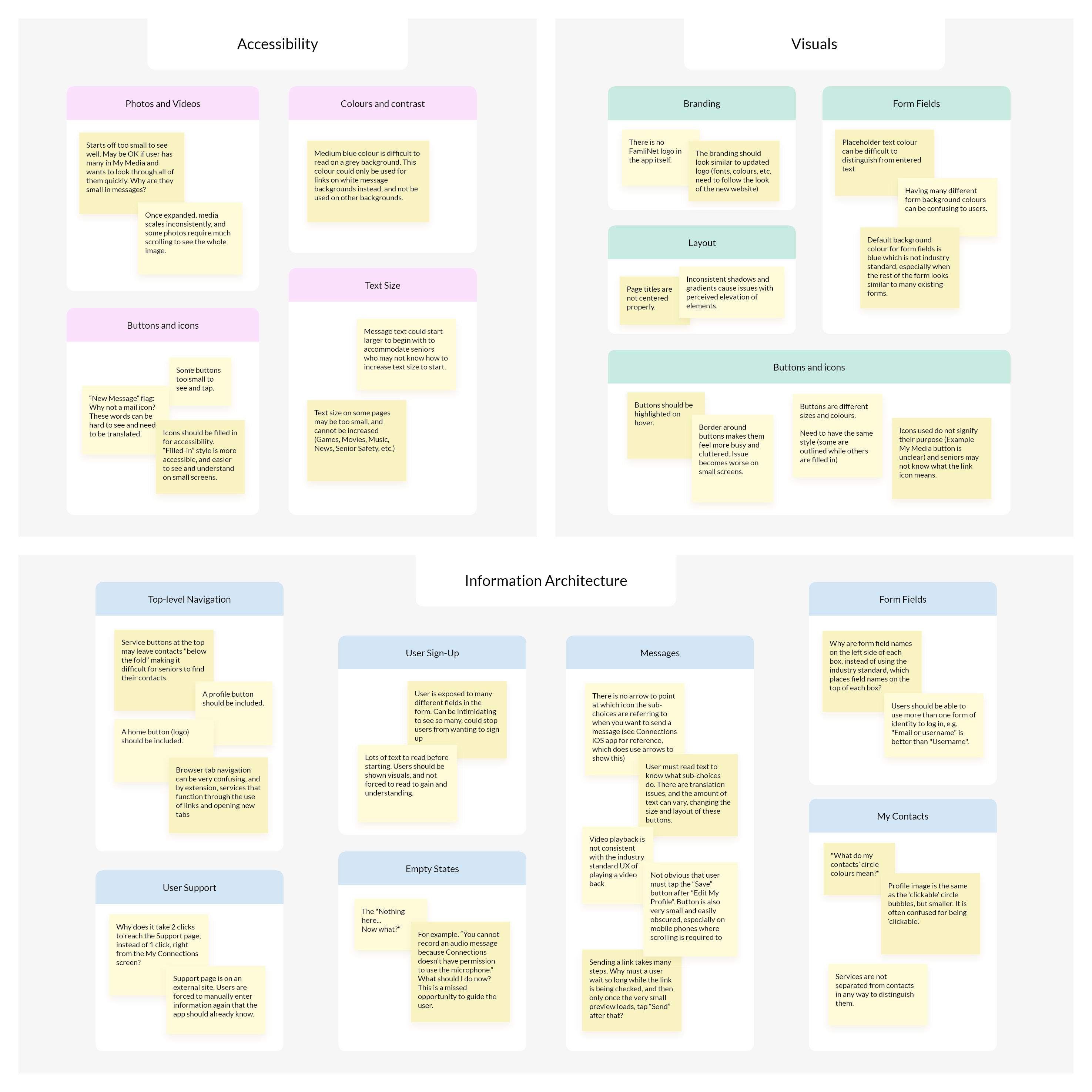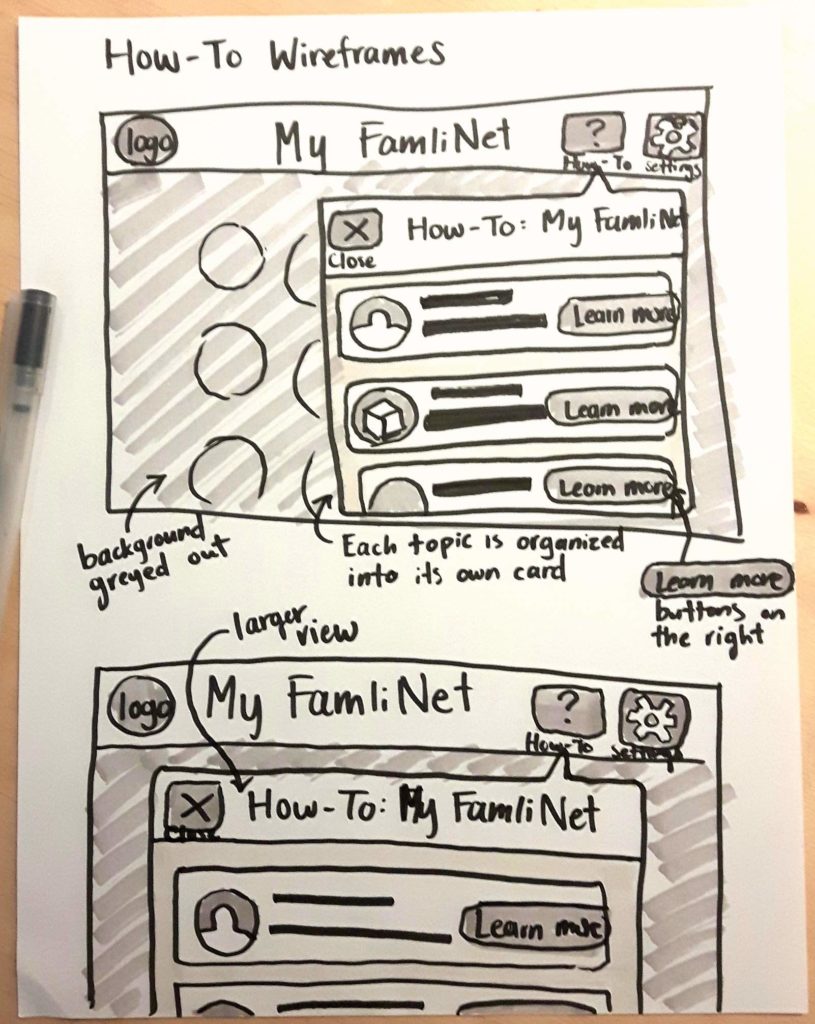 Redesigned Mockups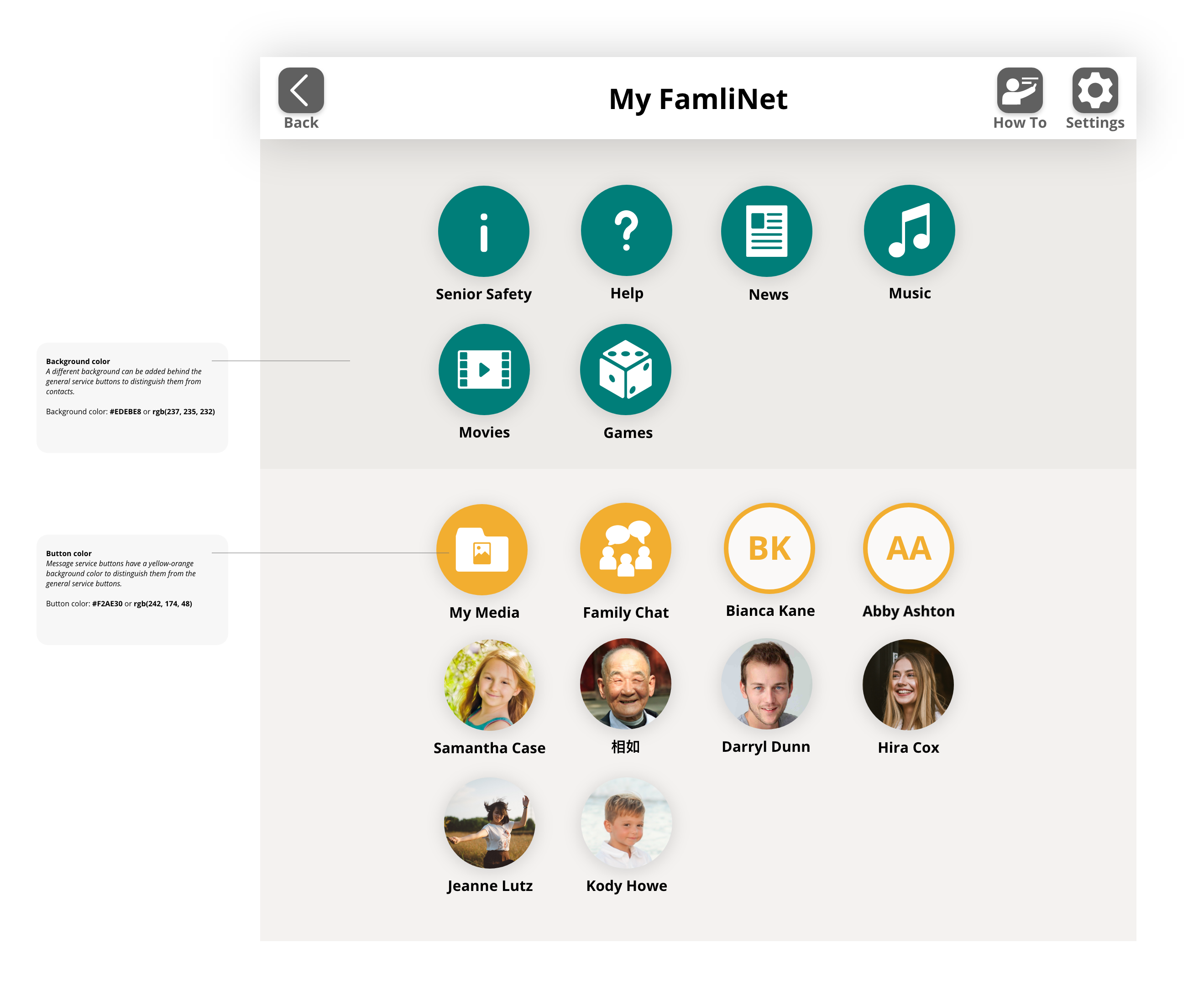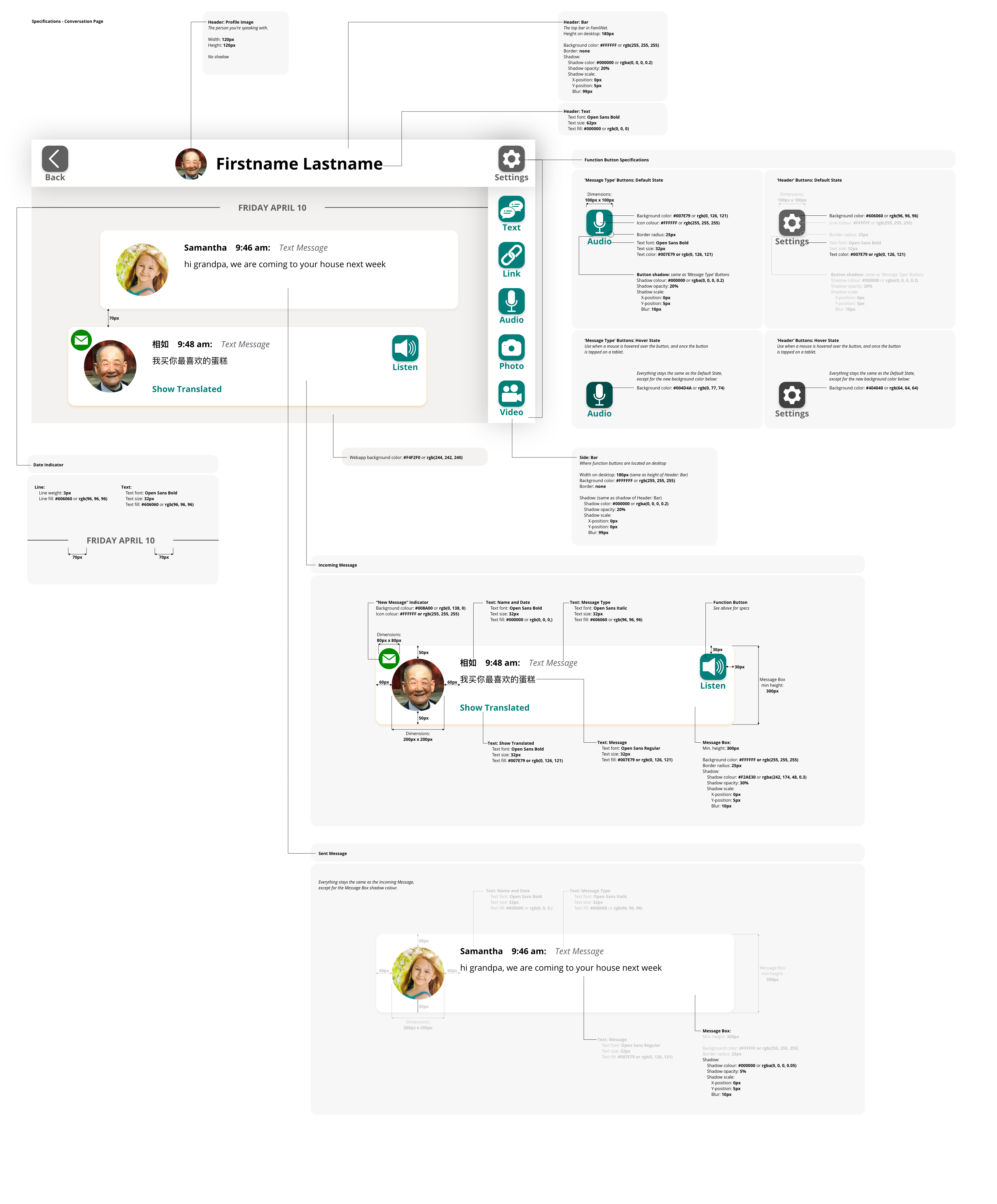 App Style Guide